A Relay in Nottingham and a WTS race in Leeds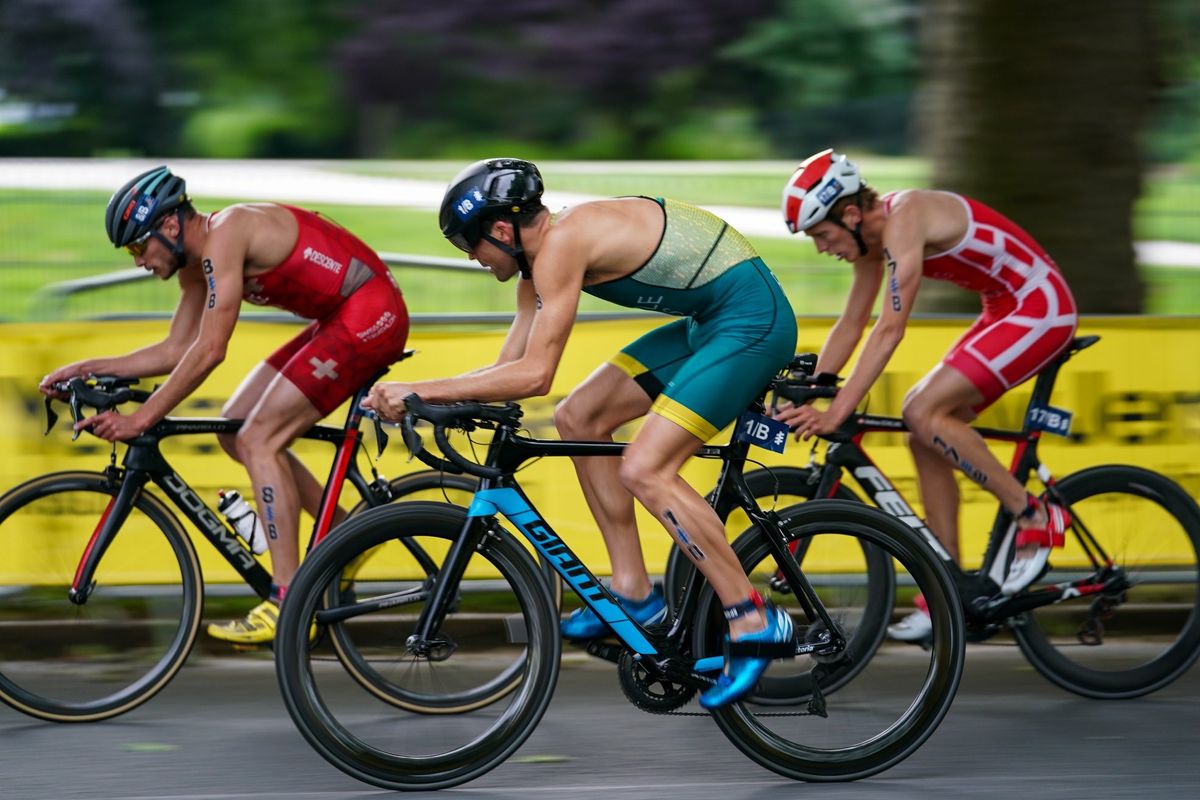 ‌WTS Leeds had an added challenge this year by introducing the first Olympic qualifying race for the mix team relay on Thursday prior in Nottingham. With the relay now being an Olympic event the ITU, federations and athletes themselves have been treating the relay very seriously – once it was a fun event on the side, now has an Olympic medal up for grabs. The Australian team have dominated the relay format the past 12 months, and I knew I wanted to be apart of it! When I was given a chance to race for team Australia, I knew I had to perform to provide myself with the best opportunity to remain in the team.
Mixed Relay
The relay distance is a 300m swim, 7km bike and 1.6km run – Our team was Charlotte McShane, Ashleigh Gentle, Ryan Bailie and myself. Charlotte started first and had a mishap in T1 getting caught on the exit ramp in the swim, which cost her valuable time. Unfortunately, she missed the first two packs after T1 and was left in 13th around 60 seconds back from the leaders. She fought on bravely, but it goes to show that crucial moments in this format can be costly.
I went second for Australia and knew that I would need to have a strong leg if Australia were to get back into the race. I put my head down and went for it from my very first stroke, knowing that there was no time for tactics or being conservative. I moved up three places in the water and exited with the Danish team. Schilling is a good rider, so we were able to work well together, continuing to take time out of the ten teams still in front of us.
But there is only so much you can do in 7 kilometres (apart from a tonne of lactic acid build up). In total, the bike leg takes about 10 minutes, but it is a 10-minute all-out effort.
After the bike leg, I was able to claw back another 15 seconds to now be around 20 seconds behind the leading group. Even though the run leg is 1600 metres, it is still long enough that if you sprint all out from the start, you could lose a lot of time if you blow up in the last half of the run.
Knowing that I somewhat paced the first 600 metres before giving everything I had left in the last 1000 metres.
I tagged to Ashleigh in 6th place around 15 seconds behind the leading group. I was happy with how I performed in my leg, having the fastest time of the day.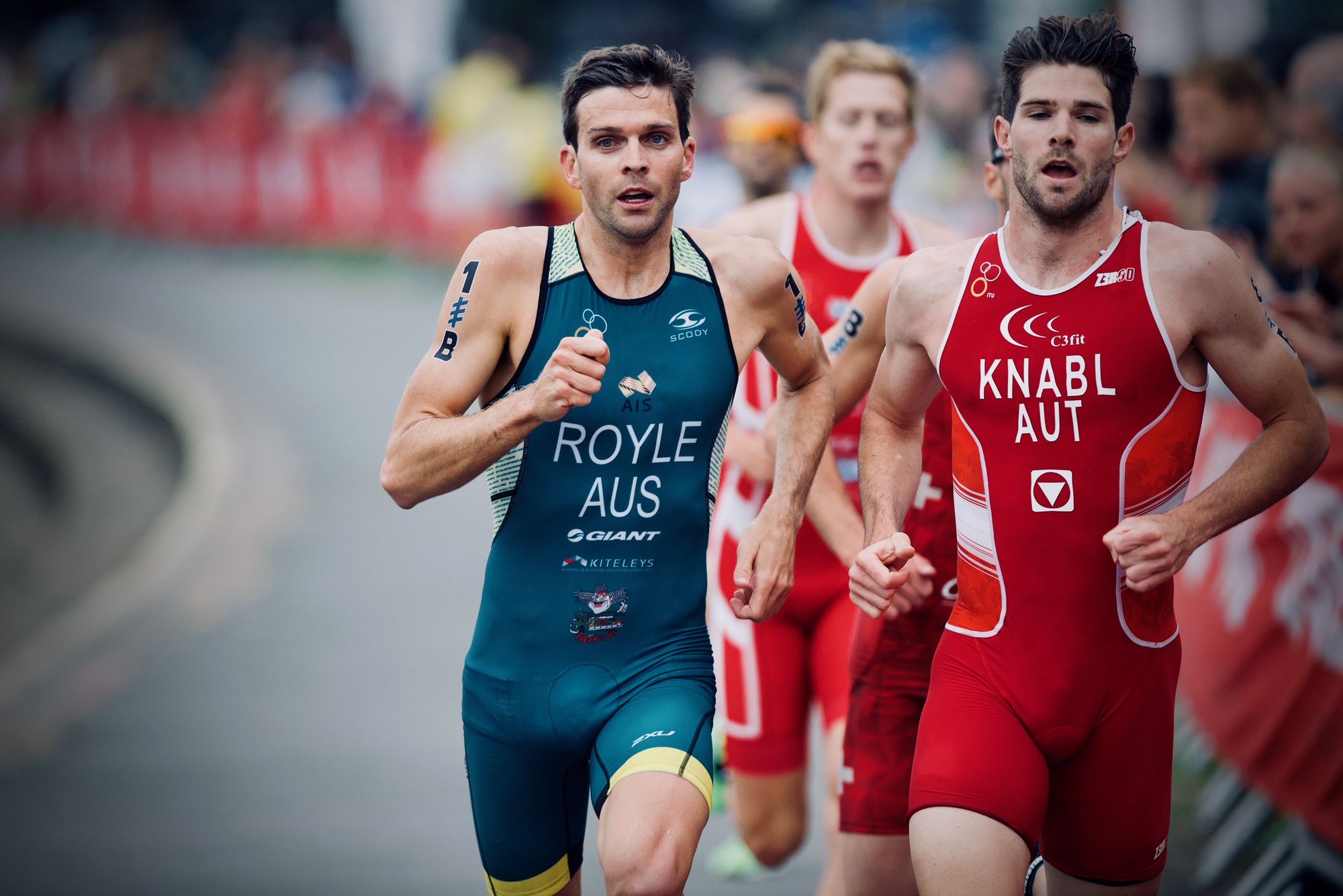 Ashleigh had a great leg, tagging to Ryan Bailie in 2nd spot. Ryan found himself in a sprint finish with France and Netherlands for 3rd, 4th and 5th spot. Despite a gallant effort, he was outsprinted by the French athlete for 3rd with Australia coming across the line in 4th. All in all, it was a decent day out for team Australia with a solid performance and valuable Olympic points.
And Then Onto Leeds
Just over 48 hours of recovery between the relay and the individual race, I lined up in Leeds confident of putting together a strong race. My swim was ok, without being great and I found myself on the tail end of the lead group. With the challenge of t1 in Leeds going straight uphill, it is essential that you execute getting your shoes on the first go. Unfortunately, panicked seeing the tail end of the lead group in front, my foot slipped off the shoe and I couldn't pedal. With it being uphill I couldn't even roll and try to flick the shoe back around, so I had to get off my bike and give it another go. Second time lucky, but those few seconds were enough to see the lead group take off. However, after seeing who was in the lead group and the number of strong riders still behind me, I remained calm and decided that I would back the second group to ride down the leaders
Just before the midway point in the ride, the groups came together, and with the nature of this course being very technical it was essential to position yourself towards the front end. It was a very dynamic ride and with the accelerations out of each corner, each lap it slowly wore down everyone's legs. By the end of the 40-kilometre ride, I think everyone was thinking the same "where have my legs gone?"
I told myself that I would be positive from the start of the run and put myself in the race – something that I haven't done the past few races. All things considering I was feeling ok at the midway point, running in 5th, 6th and 7th. At around the 7km mark Tom Bishop put in the surge going up the rise back to the transition area, and I went from feeling ok, to really poor very quickly. I knew I was in trouble and with a large group of athletes not far behind I could move into the 20's if I completely lost it. It's an awful feeling at this point in a race because as much as you are willing your body to keep up, the tempo there isn't the response you would like. Around five athletes went past, and with 1km to go, I was in danger of having another 5 go past. Sensing that I would still salvage a decent result, I was able to rally and hold off them off to cross the line in 13th spot.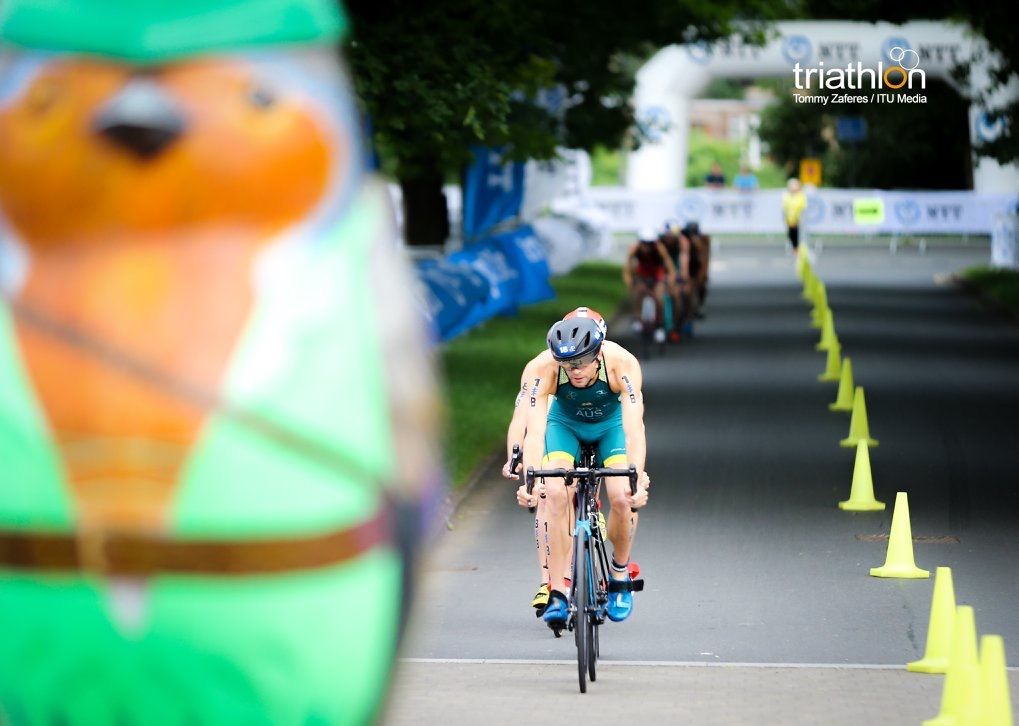 It wasn't an outstanding race, they can't always be, but I was pleased that for the first time in a while I had the confidence to put myself in the race early on in the run. I know there is some work to go so that I can stay there in the final couple of kilometres, but it sure beats finishing and having no idea what went wrong.
A few down days were in order after Nottingham and Leeds and then back into training for the second half of the season.