Another Giant step for Bugs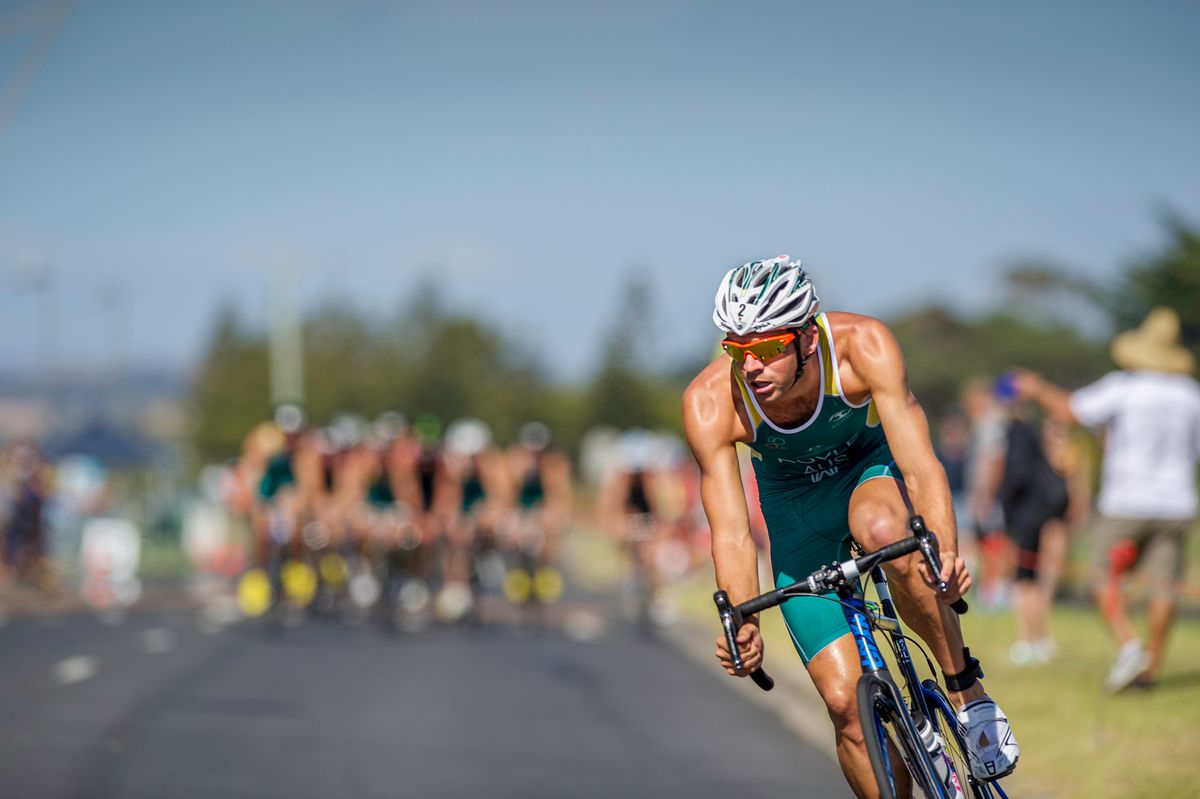 A month ago I was celebrating my Olympic qualification – my first official step on the #RoadToRio. Of course, I'll need more than a pair of Speedos, some Samba lessons and a smile to make it in Rio next time around! One important ingredient… a bike. And not just any bike. I'm talking state-of-the-art, cutting-edge, next-gen technology… and a nice paint job, of course! Which is why I'm really excited to announce that that bike is going to be… a Giant! Yep, Giant Australia and I have signed for another two years and I couldn't be happier.
Of course, if you know anything about me and the Aaron Royle story, you wouldn't be at all surprised to know that I'd be riding a Giant in the Olympics. Giant and I go back a long way. A long, long way! In fact, I've ridden Giant bikes all my life. Let me take you back in time to a young kid on a bike…
I was 13 when I bought my first Giant TCR from Hadley Cycles in Newcastle. They've been there for more than 40 years now and I couldn't begin to guess how many kids they have started on their cycling journey. They helped me out a lot, that bike shop – with discounts and deals and with advice and encouragement.
I continually bought new bikes every couple of years – always Giants, always TCRs. Then, when I moved to Wollongong in 2007/2008, I got a shop deal with Spearman Cycles. They would get a 12-month invoice from Giant and I would just ride the bike for a year and then I'd hand it back and they would sell it… and I'd get a new one. That was an awesome deal for a young guy! I did that until 2012 when I won the Under 23 World Championship.
In 2013 I signed with Giant Australia and here we are now. I can't wait to get onto the new Giant 2016 TCR Advanced SL. I've been riding the Propel for a couple of years and got some good results on that, but I'm going back to the TCR because it's a little bit more of a climbing bike and with the hills in Rio I think that's going to be the best fit for me.
So, when I say I wouldn't ride anything else but a Giant, I'm deadly serious. We go back a long way and it's been a good story. I reckon that young kid knew what he was doing when he chose a Giant. And while I'm reminiscing, let me say a big thankyou to Hadley Cycles, Spearman Cycles and Marty, Al and Darren from Giant Australia – I wouldn't be where I am today without your support and encouragement.
Anyway, enough looking back. The #RoadToRio awaits! Just got to remember to pack the Speedos…