Samba and speedos… talking about Rio, obviously!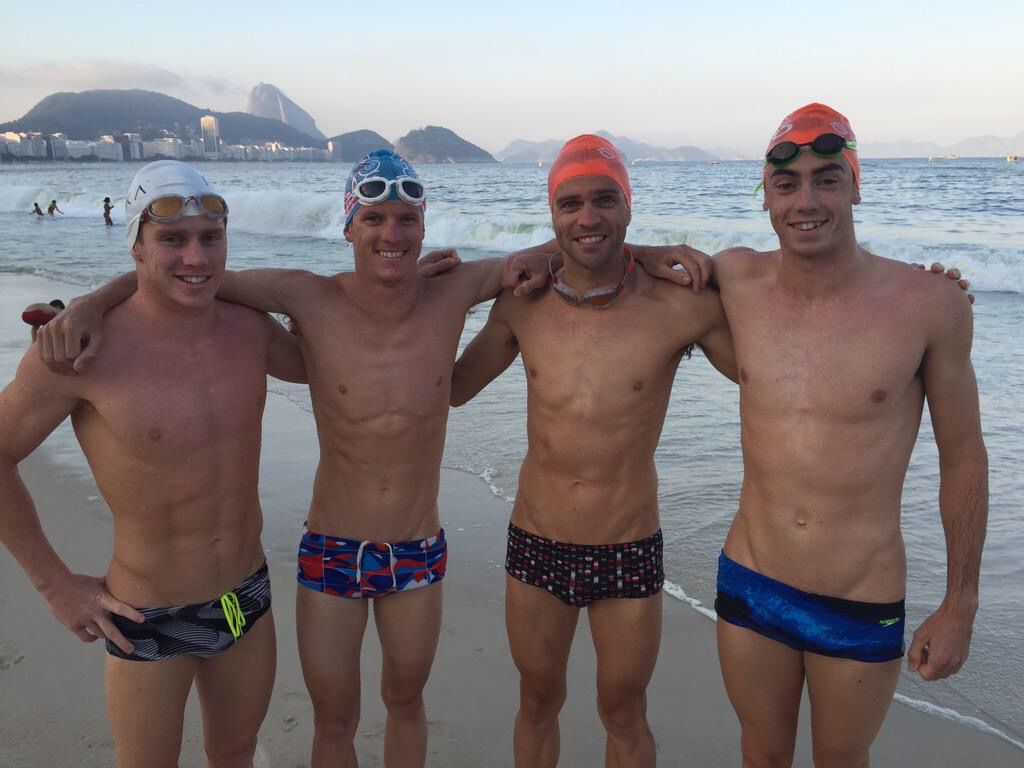 It must be true if Homer Simpson said it? Yes it is true, I have qualified for Rio, and yes I will be (hopefully racing, not walking) on the beach in my speedos….Which is sometimes still hard for me to believe.
I qualified for Rio? I qualified for Rio!
My last blog Igniting the dream was written before I had qualified for next years Olympic games. In early August I was quite literally walkin' on the beach of Rio in my speedos. Unfortunately though, there was no time for sight seeing or Sambaing, as the Rio Olympic test event was about to get underway, and with the importance of my first chance to qualify, the Samba could wait…. At least until after the race.
After meeting the criteria I crossed the line knowing that I had qualified for next years Games. It was a very strange feeling. I've always understood or known how to feel after a bad race; generally pretty peeved off to put it bluntly!! But how are you meant to feel after a good race? After achieving something that you've dreamt about your entire athletic life? It's hard for me to describe and probably harder for you, the reader to comprehend what I mean… 'Fudging happy' I hear you say!?. But when you spend so much time thinking about achieving something, but never a moment thinking about how it would feel if you did then you might understand what I'm trying to say. Either way, with the help of some goods friends and a couple of hours sambaing that night in Rio it was slowly starting to sink in.
Nothing in athletic life is ever achieved without setbacks! The early part of my season didn't run so smoothly with my dad battling his illness, myself getting sick in march with swine flu and a foot injury that lingered throughout the months of April, May and the early part of June. But with the help of some incredible support staff, who not only kept me sane, but also got me back running a hell of a lot quicker than the MRI had suggested and a coach that allowed a few risk to get on the start line ready, I was able to head into Rio with a little bit of confidence.
I'm now well and truly on the #RoadToRio and like that annoying 10 year old kid sitting in the car to Crescent Heads (Family holiday destination) I keep asking myself "are we there yet" Not quite I tell myself, but I know if I blink for too long I will be. There are still many of miles to be swam, biked and ran, a few 'unsure how to feel post race' thoughts (hopefully), and maybe, just maybe a couple of nights sambaing before the games, but along with family, close friends and training partners I'm going to do my best to enjoy the journey.
Thanks for reading, until next time..!
P.s Happy sambaing…