Igniting the dream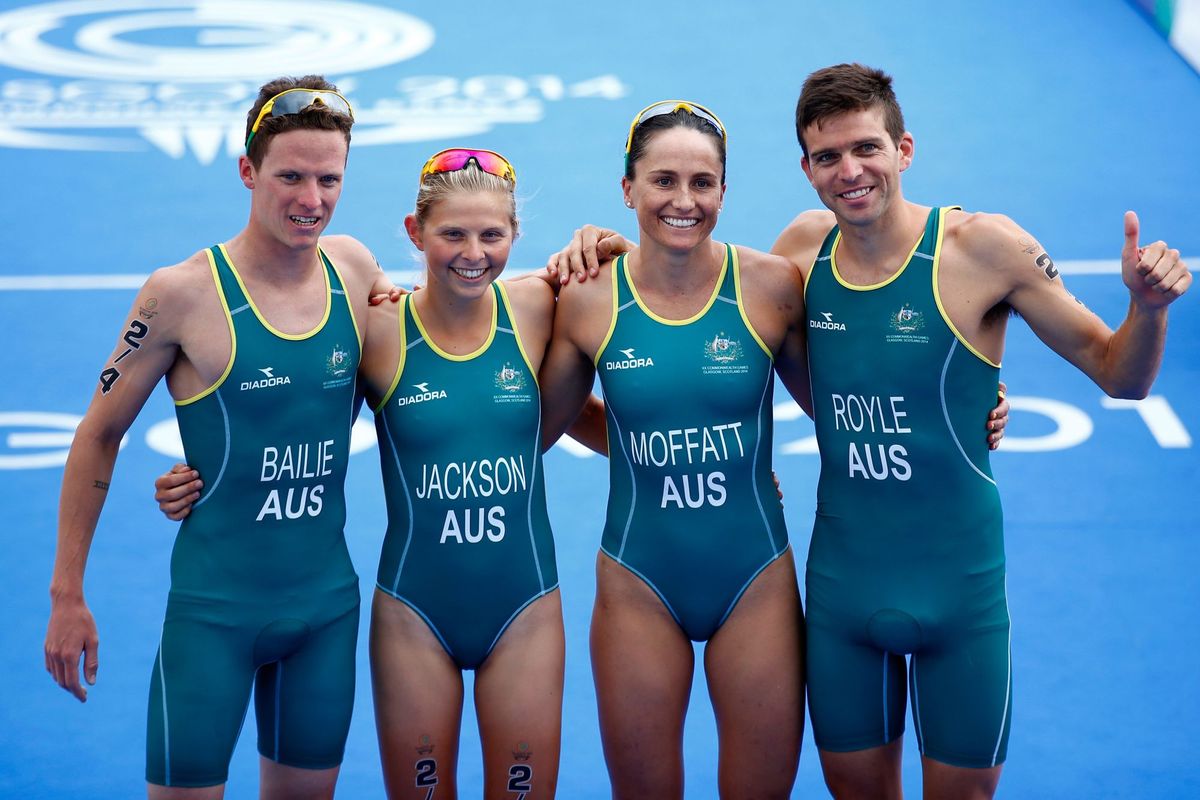 Hello, My name is Aaron..!?
Before I take you back, I guess I should firstly introduce myself a little. My name is Aaron Royle and I am a Triathlete. I've never been to an Olympics Games but I did compete in Glasgow at the Commonwealth Games where I finished 8th in the individual and 3rd in the mixed relay. I was also 2012 U/23 ITU World Champion.  I grew up in Newcastle and Lived there until I was 18 when I moved to Wollongong to train under my coach Jamie Turner and the squad he had devolved then. Nowadays I spent my time between Wollongong and Falls Creek during our summer and Spain during the European Summer.
Throw him in the water or run him in circles… just do not throw him a ball!
When I was younger I played just about all 'popular' sports that many Aussie kids play these days. Cricket, Swimming, Soccer, Running, Football to name a few. It was quickly established that anything that involved a ball or any hand-eye coordination wasn't really my strong point. Not only that though, I always struggled how you could have a blinder of a game yet the team lose, or vice versa, have a shocker and the team win. I guess I liked to have control, not have to rely on anyone else.
It wasn't long before I showed some talent in the pool and soon after my parents joined my brother and myself to the local swimming squad. In the early days I hated swim training, mainly because the water was always so cold! And our complaints were meet with a stern "swim faster then" Of course at the time that made no sense "as if swimming faster warms the water up" I thought..
Around the same time I showed some talent in the x-country running races that we did at school. Zone progressed to regional, regional into state and after a few years of trying eventually state progressed to nationals. Now our family were on that #road constantly travelling the countryside for competition.
Smashing em like guitars at the "best Olympics ever"
September 2000 rolled around and the world's eyes were on Sydney for the summer Olympics. A summer Olympics literally just down the #road? How could we not go? I still vividly remember watching Ian Thorpe anchoring the men's 4 x 100m freestyle and smashing the yanks! Sydney Olympics ignited my dream.
You won on that? The chain is rusty, the gears don't change and the brakes are rubbing
Triathlon started for me at about the age of 13 years old. My swim coach at the time, who participated in age group races, suggested that I give one a go. The closest Tri club was Maitland Triathlon club, so dad and I drove the 30 minutes from Newcastle to Maitland one Sunday morning to give it a go. I had no idea what I was doing, but I had a blast. I was a swimmer who ran well so those two were fine and what kid doesn't love riding their bike? So those 3 added together was a new level of awesomeness! Yes I did win it but to be honest I was competing against people who were even younger than I was and just as inexperienced.
London was calling… for some.
I was 22 in 2012 and I was just starting to find my legs competing against 'the big boys'. I definitely wasn't setting the world on fire but I was starting to get some valuable race experience against the best in the world. Obviously 2012 was London Olympics year and whilst I wasn't competing I was able to train with Brendan Sexton as he prepared for the Olympics. We spent 4 weeks in the French Pyrenees and then another 2 weeks in the south east of France before he headed to the Olympics. For Brendan London was calling but for me I was soaking it all in, my #road by passed London, but it did inspire me to one day be able to experience what he was able to. I took what I could and used it to set my own Journey.
My #RoadtoRio
There is still a long way to go until the 2016 Rio Olympics but at the same time it feels so close. I was able to get early automatic qualification by meeting the criteria in our test event last weekend. I am now looking forward to the challenge of preparing the best I can for next years games knowing I have qualified.
Thanks for reading,
Aaron Royle AKA Bugs (don't ask, long story)
Originally published on the Australian Olympics website.