Nepean and Noosa Triathlon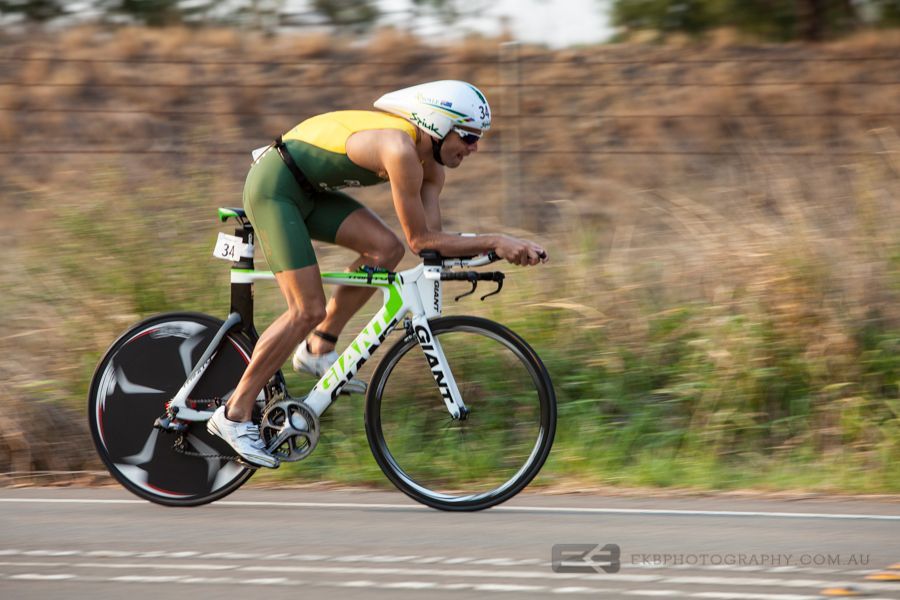 Well, what a last couple of weeks to finish the season! From the moment Noosa & Nepean were put onto my race calendar I was excited to throw my arm at a few non-drafting races. I've never raced Noosa before, but had heard a lot of good things about the race – who hasn't? And Noosa did not disappoint!
Going back to Nepean, where I've probably raced more races at that venue then anywhere else in the World was a nice reminder of where many of my junior day battles had been won and lost.
Going into Nepean and Noosa I was fairly happy with where I was at, but with the lower volume of training since London WTS Grand final left me asking 'had I done enough?' Don't get me wrong, I wasn't sitting on the couch eating chips and not training, but the intensity and duration wasn't the same as it had been during the year. Why? You might ask, these races have good money and these races are very prestigious to win. Well to answer the question – I didn't need to. I had been training hard all year, I trained super hard, with a lot of volume leading into London, that I simply didn't need to smash the body, yet just keep things ticking over – and it seemed to work.
Nepean couldn't have gone any better – my first race on a Time Trial bike and everything  just went smoothly. To be honest I didn't expect to win like I did, in fact I was so sure that it was going to come down to a running race and more precisely a sprint finish I was doing a few 30 second sprints mid -week leading into the race, so to be able to back off the final 4 Kilometers of the run with Noosa firmly in my mind was a massive advantage. Being able to run a little easier in Nepean didn't totally come as an advantage though, as I had to ride hard to get that advantage – who would of thought time trialing could kill the quads so much. A thank you is in order to Mr Alex Price for getting the quads back in order between Nepean and Noosa.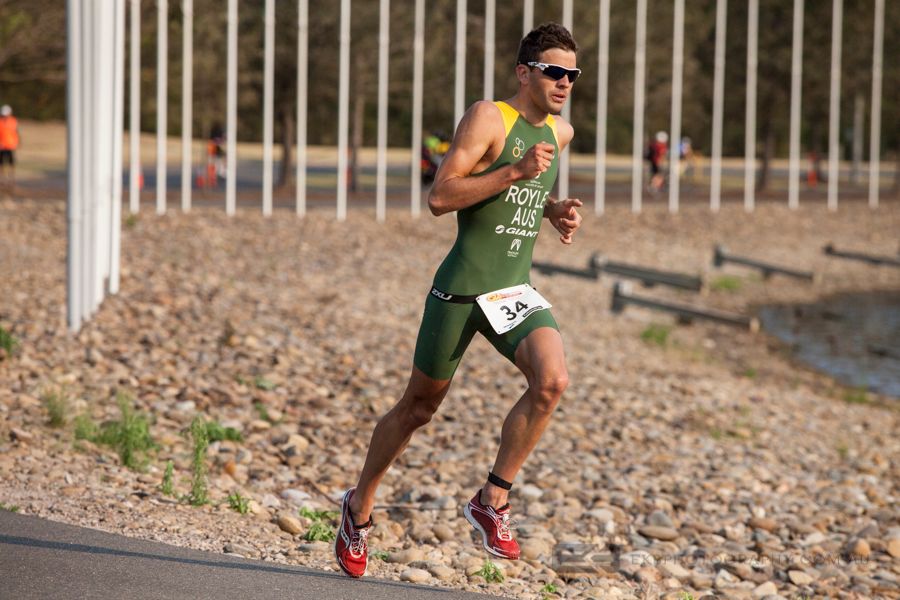 I went into Noosa confident knowing that my form was good – but this is Noosa, the biggest race on Australian shores, a lot of pro athletes on the start line are in good form.  The atmosphere in Noosa is just full of awesomeness. Standing on the start line amongst thousands of age group athletes is something we don't get to do very often and provided a very relaxed atmosphere before the race.
The swim was fairly comfortable and uneventful. I was more than content to sit back in the swim and let the extremely strong swim – bikers take control of the start of the race. The start of the ride was a lot different to that of an ITU race. Generally an ITU race is absolutely 'balls to the wall' for the first 10 minutes and then it settles down a little, but Noosa was a little different. The pain slowly creeps up on you and by the time 30 minutes has passed your legs are starting to feel pretty fatigued. Full credit to the guys on the front, especially Josh Amberger and Tom Davison who were simply the strongest on the bike by a country mile. Despite the fast pace on the bike and the fatigue well and truly in the legs I was feeling pretty good coming out of T2.
After Dan Willsons blisteringly quick T2, Cam Good, Ryan Bailie and myself joined him on the run roughly 500 meters in. I didn't really have a plan to take the race to the front so early, but after about 1 kilometer I hit the front and picked up the pace a little – mainly just to test the waters and see how the other boys were feeling. I sensed that I had it strung out a little so I decided to keep the pressure down a little longer. The gap grew to the chase 3 (Bailie, Good & Wilson) and at the half waypoint I had a margin I knew I could defend as long as I didn't fall to pieces coming back into town. With about 2 kilometers to go I knew I had the win and I started high-fiving the crowd from a long way out.
I couldn't have been happier for Dan Wilson and training partner Ryan Bailie to secure the other 2 podium spots. Dan has had a rough couple of years with injury so it was good to see him return to good racing and show some of the form he is capable of.
It sounds like a bit of a cliché but it is truly an honor to join the Noosa honor roll – Plenty of Australian triathlon legends have won this race in the past so to join the list with some of my childhood hero's is a big honor.
And so that's a wrap for 2013 – it's now time to sit back and enjoy some R & R. I just want to say a quick thank you to everyone that contributed one way or another to my performances this year. It wasn't the easiest year and had plenty of ups and downs but to end it by finishing 11th on the ITU World Triathlon series and gain automatic qualification for Commonwealth games is a year to be proud of.
Roll on 2014…