Rio bound Royle has season cut short by calf tear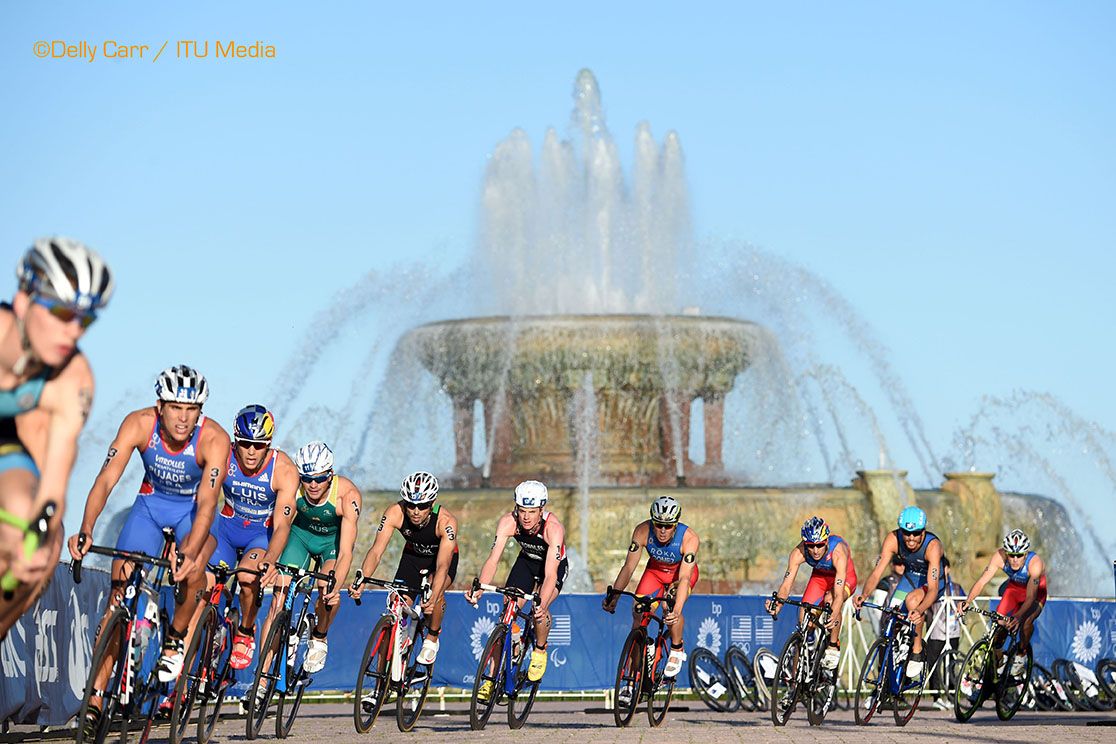 Rio bound triathlete Aaron Royle has been forced to cut his season short with a crippling calf tear which will see him miss this weekend's Noosa Triathlon – robbing him of a third straight victory in one of Australia's most popular triathlons.
The 25-year-old had already gained an automatic nomination for next year's Rio Olympics with his top 10 finish in the Rio Test Event in August.
Following his top ten finish in this year's World Triathlon Series, Royle was also one of a select band of athletes invited to next month's lucrative Island House Triathlon in Nassau in the Bahamas.
But yesterday came the crushing news that he had suffered a severe tear in his left calf in the "medial junction of the gastrocnemius" forcing him out of both events.
"I'm shattered…I was actually close to career best form and had my sights set on a third Noosa title and the big money race in the Bahamas to wrap up what has been an amazing year making the Olympic team and all," said a disappointed Royle today.
"But I guess it's my body telling me 'enough's enough' and you never know it may well be a blessing in the long run.
"It's brought my season to a close sooner than I thought and I will now take three to four weeks off, although a little earlier than planned.
"As disappointing as it is I could not take the risk and after consulting with the Triathlon Australia medical staff I can't afford to take any risks."
Royle contacted the organisers of both Noosa and the Bahamas late last night and early this morning after a final "one way" discussion with his coach Jamie Turner.
"Well you're out then – that's it," Turner told Royle from Canada.
Royle has revealed he actually ran the final four kilometres to his third straight Nepean Triathlon victory on Sunday, knowing he was in trouble.
He had actually pulled up sore after a track session last Tuesday and had the calf treated as muscular tightness by his physiotherapist over the next three days.
"After a 30 minute run with a few efforts I was confident that my calf was fine and that the tightness I experienced was now released with treatment and a couple of days rest," Royle said.
"The following day was the Nepean Triathlon and I experienced no problems on the bike and the first half of the run.
"But at the six kilometre mark I felt my calf twinge and over the next four kilometres it progressively became tighter."
Royle had an MRI scan done on the calf yesterday morning and it came back with the worst possible news – "a tear in the medial junction of the gastrocnemius."
"I sought immediate consultation with the Triathlon Australia physiotherapist and sports physician and based on their concerns over the injury and the likelihood of damaging it further they have advised me against racing," said Royle.
"Further damage could see me sidelined for three-to-four months so that was it – season over.
"I am extremely disappointed that I am going to have to withdraw from Noosa Triathlon and not to have the opportunity to try and defend my title for the third year running.
"And I was so excited to get the invitation to race against the best-of-the-best in the Bahamas and I have already requested an invitation for next year – it sounds so exciting – so fingers crossed."
Royle will attend the race weekend in Noosa where he will make appearances on behalf of his sponsors.
Triathlon Australia media release.