Abu Dhabi WTS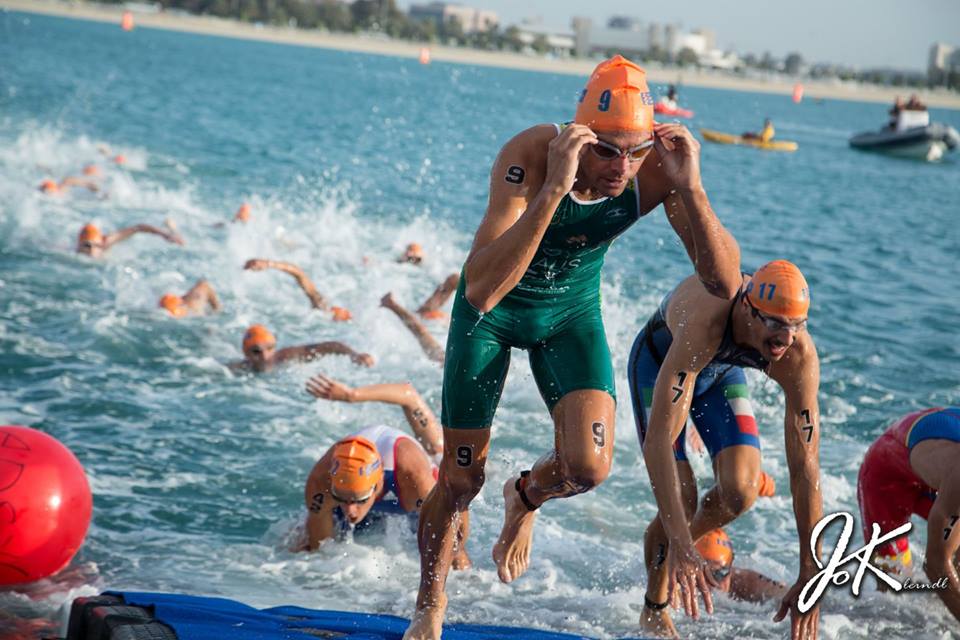 Abu Dhabi was the first round of the WTS and the first time the series had gone to the Middle East. I arrived on the Tuesday morning giving 4 nights to help get over the jetlag before the race. It was the end of their winter so the temperatures were a perfect mid to high 20's everyday.
The swim was non-wetsuit beach start. I got a relatively good start and found myself untouched almost entirely to the first buoy. I rounded the first buoy in the top 15 and moved into the top 10 by swim exit. I felt strong in the water and comfortably made the front group onto the bike.
The bike leg was a 4-lap 5-kilometre course, which was flat and not very technical. There were only a few motivated in the lead group and willing to work to keep away from the chase group and by midway in the ride we were a large group of around 50. With such a large chase group it was important to stay near the front to keep out of trouble and minimise power spikes and surges. I managed to hold good position and entered T2 near the front. As I got off the bike a German athlete fell over in front of me – I ran straight into him and our bikes go tangled. Instead of starting the run near the front I was starting at the back of a group of 50 – less than ideal but I had to put it behind me and concentrate on my current situation in the race.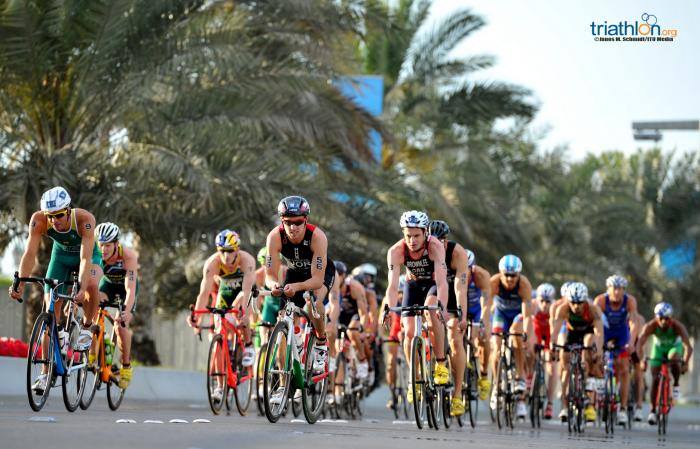 I started the run and chased hard and got myself into a group of around 10 athletes fighting for 10th-20th. The lead 3 were running exceptionally quick and left the rest of the field chasing from the start. After a lap I was left fighting to hold onto the group I was running with and I started to fall off the pace. I crossed the line in 18th
It was far from a perfect race and on a day that wasn't my best there were some positive to take from it and build on to my favourite WTS race in Auckland in 3 weeks.