Choice as bro!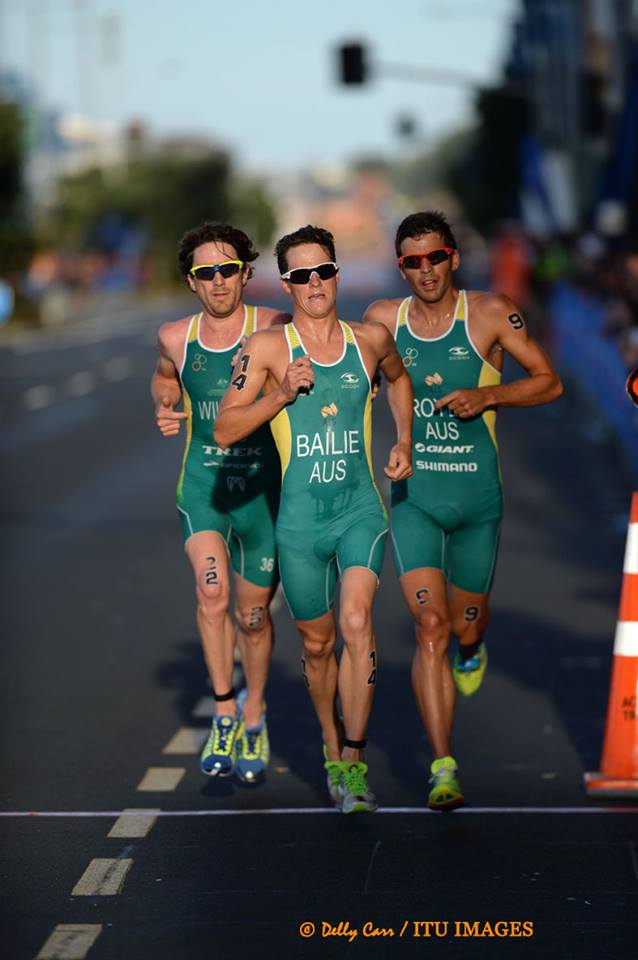 My first WTS podium at the same place I won my first World title (Auckland 2012), in the same country I won my first ITU race (Kinloch 2011). NZ you're too kind to me!
It's true though, for what ever reason I always seem to race well across the ditch.. being an Aussie its almost a sin for me to say this but… I love New Zealand!
Choice as bro.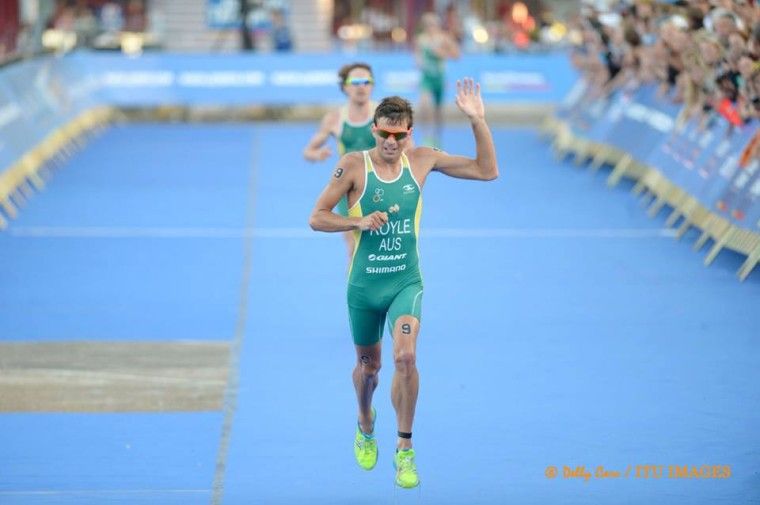 Auckland kicked off the 2014 WTS season and I was excited, nervous and hungry to start racing again. I know this course well and we know how to prepare for the demands of the course.
For those that don't know, the course is a 2-lap swim (pretty standard) in Auckland harbour, the ride is an 8 lap hilly (no so standard) course around the city and the run is a 4 lapper around the city as well.
The water was 20.8 degrees, which meant non-wetsuit, and the ambient temperature was 27. I was nervous and excited as we were called to the pontoon. I got an ok start and knew I was within the top 10 around the first turn buoy. Surprisingly I got around the first buoy relatively unscathed and settled into a rhythm as we headed in to finish our first lap.  A little further down then I would've liked diving in to start the second lap; I knew I'd need to hustle to make the lead group. I moved up and felt comfortable in my position with 300m to go, but then some uncharacteristic mistakes were made on my behalf. I lost concentration and dropped the feet in front. Damnit! I tried desperately hard to close to, but the two guys on either side sitting on my hip were making it hard for me to get across… The gap was only 2 seconds out of the water to the lead group! Pfft whats 2 seconds in a 2 hour race??? Enough for me to be thinking "Fudge its now or kiss the race goodbye"
Thanks to some powerhouse riding by Dan Wilson we were able to close the gap to the lead group of around 8 by the bottom of the hill first lap. I knew we weren't safe yet as I've seen how much carnage a Brownlee can cause on the first few hills in a race (Madrid 2013)
The first couple of laps hurt me a lot! My heart rate felt like it was going though the roof and I never felt like I was recovering.  I felt ordinary pretty much the entire ride and I think I saw the front only 2 times! If I can I like to contribute in these types of rides when there is so much to gain on the chase group, which had some really strong runners, but I just couldn't. The lead group of around 12 got off the bike with a handy lead of around 90 seconds to the chase group.
I started the run a little more controlled than normal. Brownlee and Gomez took off, Dan Wilson and Ryan Bailie stormed out after them and I was 10 metres back and then the rest were behind me. I didn't start super quick and I was still running in 5th… I guess I wasn't the only one hurting on the bike…!
I caught up to Bailie at around the 1.5km mark with Wilson around 10 seconds in front. I was still hurting but I seemed to find a nice rhythm and could sense that Bailie and myself were slowly bridging up to Wilson who was in 3rd. We caught Wilson around 3.5km in and all of a sudden 3 Australians were now running in 3rd 4th and 5th. Midway through the run I was confident we had enough time on those behind that the only threats for the final podium spot were those I was running with; Wilson and Bailie. The 3rd lap (5km – 7.5km) was pretty uneventful – the pace slowed dramatically with all of us starting to play the tactic game. I tried to get away with 3km to go which was unsuccessful so I decided to sit in and wait for the sprint.. I just had to get there first.
There were a few attempts by both Wilson and Bailie to get away in the last lap, all of which were unsuccessful. I could feel the nerves and adrenalin start to rise as we got to the final 1km. Running down Queen street with 1km to go I had only one thing on my mind – cover all moves and when you go commit 100% to it. Bailie opened the sprint up with 400m to go and we were quick to get onto his shoulder. I ran up next to Ryan and then took the lead with 250 to go. I knew someone was on my shoulder, but I didn't look back. Just before the blue carpet, probably 150 to go I went and gave it everything I had. I couldn't tell if anyone was with me until I looked back and saw that I was going to cross in 3rd with Wilson in 4th and Bailie in 5th.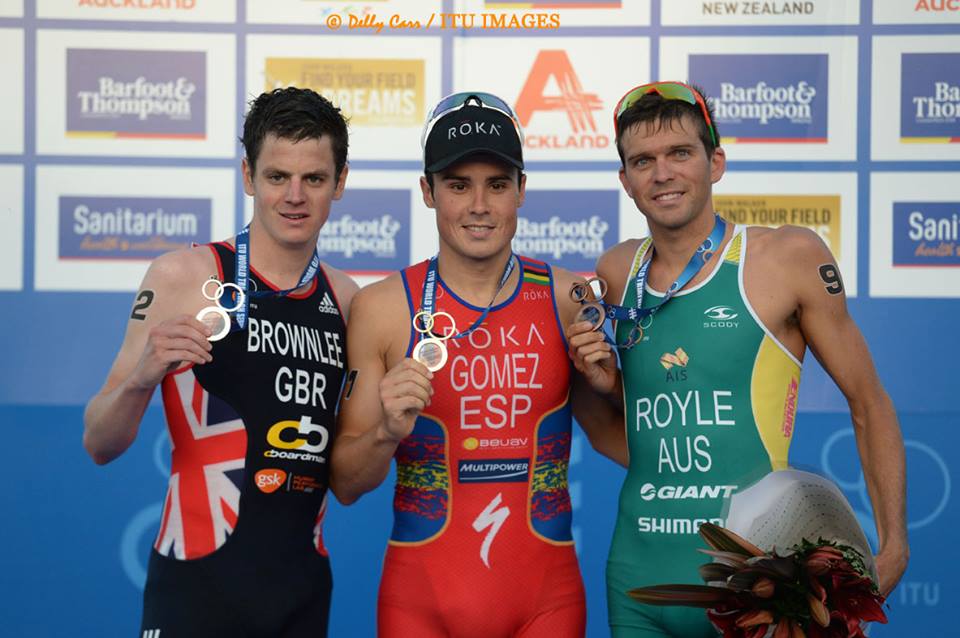 I can't really describe what I was feeling or thinking when I crossed the line. I think I was shocked mostly. I had gone from not a great swim, to feeling ordinary on the bike to then getting on the podium.
Congrats to Gomez in 1st and Brownlee in 2nd showing their class all day. A special mention to Dan Wilson in 4th and Ryan Bailie in 5th. The Australian male team have copped a fair bit of criticism over the past few years so it was nice to have 3 Australians near the pointy end of the field.