Commonwealth Games Bronze in Mixed Relay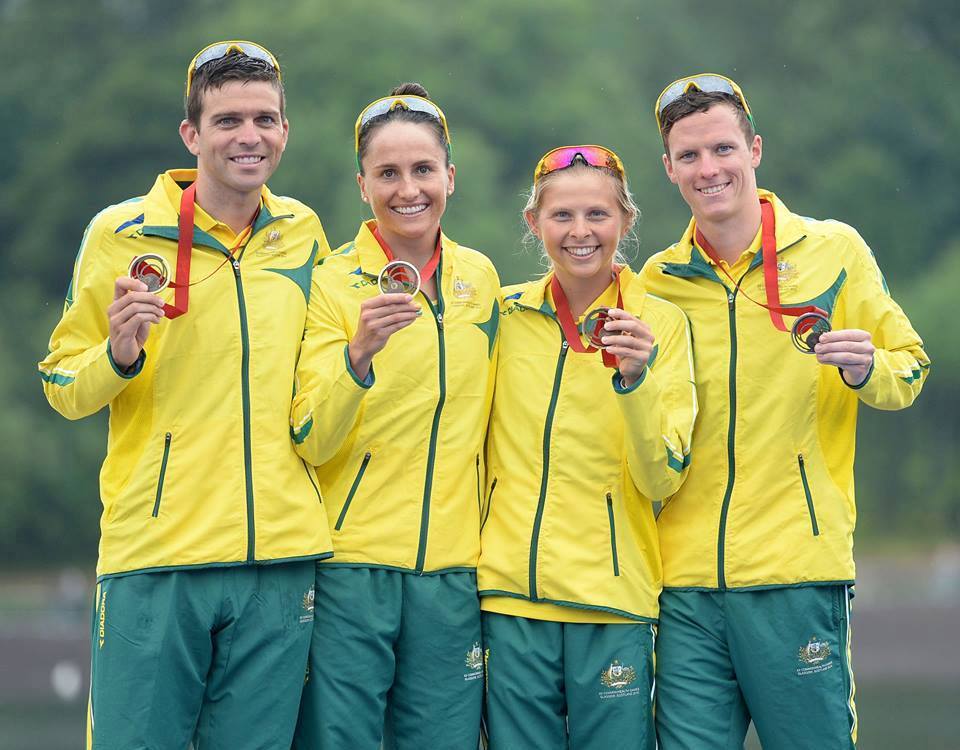 The relay is something I always look forward to. I played soccer and cricket for about 4 years on the weekends and just about every team sport at school (water polo, Footy, Soccer, Cricket, Hockey). Even though I was never particularly good at them I loved playing as part of a team. This is our opportunity to experience not just racing for yourself but also for a team.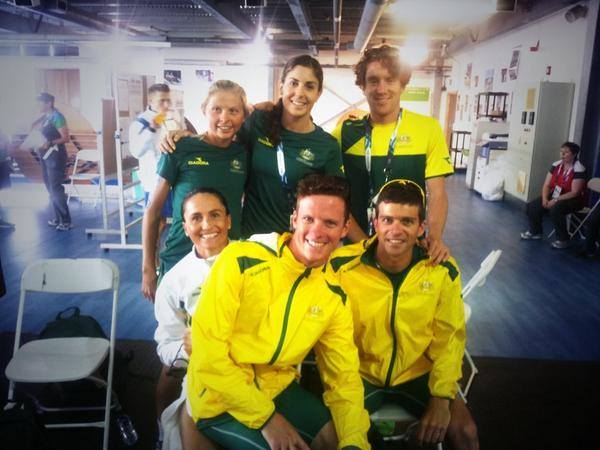 For those unaware, the team's format has two females and two males from each country completing a mini (250/7/1.6) triathlon. In our team we went Emma Moffatt first, myself second, Emma Jackson third and Ryan Bailie fourth.
When I started my leg we were sitting in 7th spot around 35 seconds down on the leaders. I had recovered well from the individual race and I knew that I just had to give it everything I had for the next 18 minutes.
I dove in around 10 seconds behind the Scottish and South African team. I overtook Grant Sheldon from the Scottish team and got on the bike still around 35 seconds to the leaders (England, New Zealand, Canada and Northern Ireland) and 12 seconds to Henri Schoeman from South Africa. Even though 7km is very short I knew it was long enough to blow the door handles off if I tried to ride the first couple of minutes at 500watts plus, so I tried to monitor my power a little to make sure. I caught Henri midway through the ride and rode well together trying our best to make as much time to the leaders as possible. At the u-turn, I could see that we had made time on the lead group which was motivating for Henri and myself to keep pushing.
At the end of the ride I had cut the lead down to around 15 seconds but I knew I had to try and get as close as I could in the run to give Emma Jackson the best chance to be in the lead group.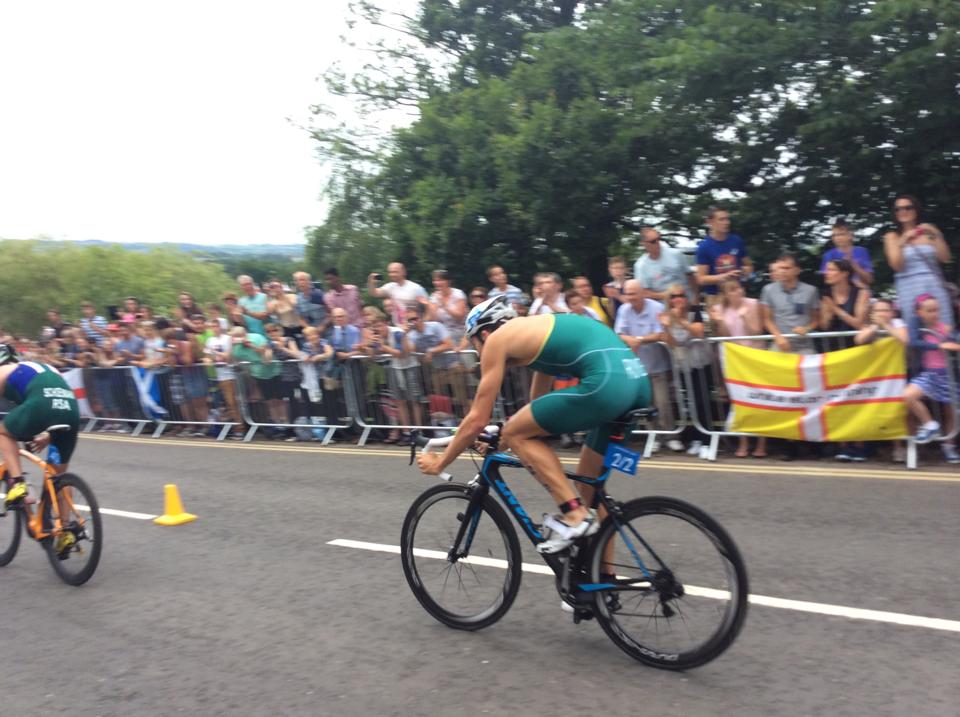 My legs were pretty buckled after the ride but over 1.6km there wasn't any time to worry about that. I could tell I was closing the gap to Matt Sharpe (Canada) and Connor Murphy (Northern Ireland) and Slowly catching Tony Dodds (New Zealand) in the run. I pushed as hard as I could all way and changed to Jacko in 5th near enough to the leaders.
I was really pleased with my leg in the relay on a personal level and more importantly, I was able to have a good leg for the team.
The others in the team raced well and Ryan 'Bolt' Bailie was able to outsprint Canada for the 3rd spot with South Africa in 2nd and England 1st.
After the individual it was really nice to finish on a high and to share that as part of Team Australia was pretty special.
Commonwealth Games Bronze. I'll be looking after that medal!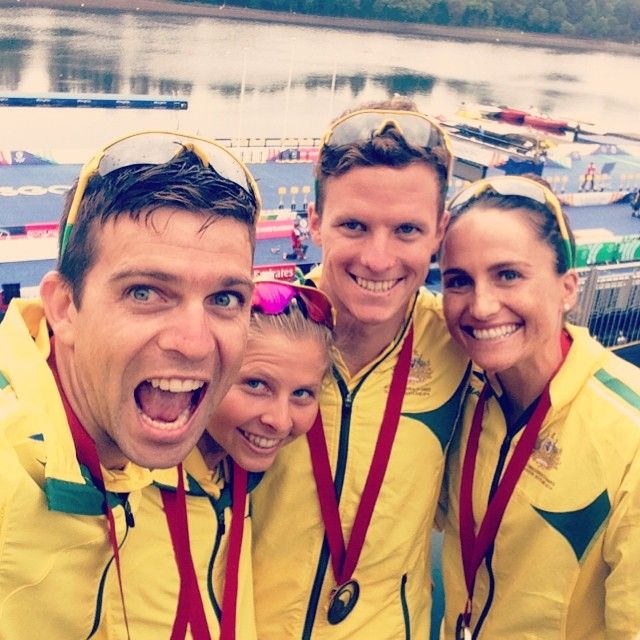 With our individual race being on the first day of the Comm Games we weren't able to attend the opening ceremony – We were, however, able to attend the formal Australian team welcome at Kelvingrove Art Gallery. Below are some shots from that.