My Commonwealth Games Experience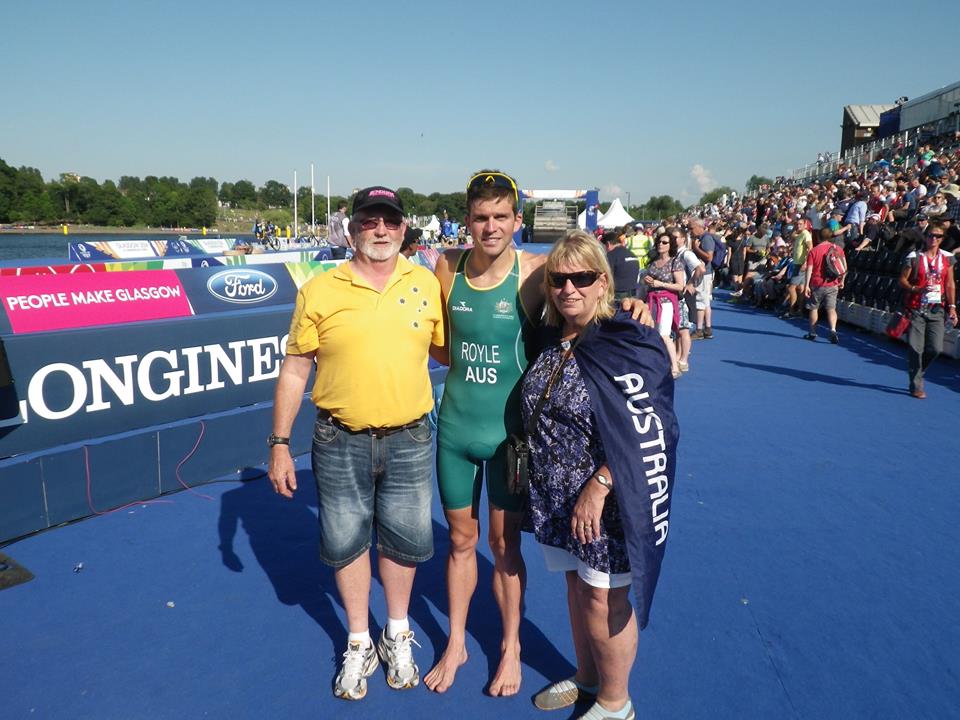 I guess its true and whilst I had the best 2 weeks of my life experiencing the games, I took a lot away from my entire time. Not just from my event but being there and witnessing the highs and lows from other athletes, watching how other athletes act and prepare before their competition.
'It's amazing what you achieve when you don't achieve what you think you deserve' Benn Harradine.
The Race
I felt good the morning of the race and surprisingly calm. We had a driver take us to the venue 2 hours before the start and I went about my normal pre-race routine and before I knew it I was standing on the pontoon about to start.
I'm still not sure what happened in the swim but having what normally is your strength let you down is what's most disappointing to me. After a bad period midway through the first lap, I was able to bridge up to the lead group midway through the second lap. I spent my bikkies doing so and as a small gap in front formed with 100 metres left I wasn't able to close it. 5 seconds to the Brownlees. Give them an inch and they will take a mile.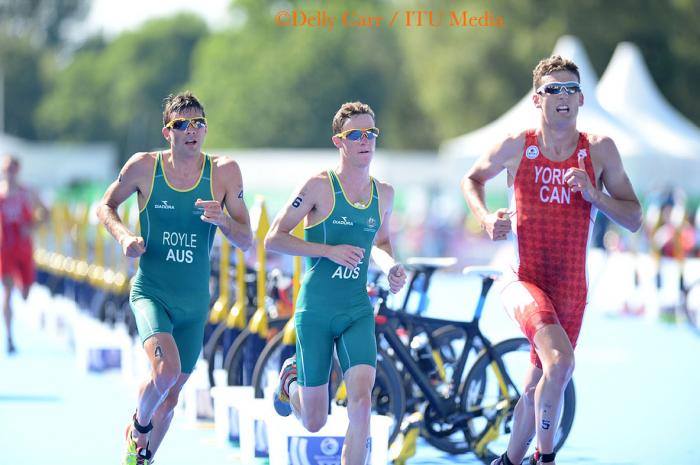 Bailie and I were just off the back for the first half a lap. We tried to get across, but after gassing myself earlier in the swim I just didn't have it in the legs early on. Being agonisingly close was both painful and demoralising. We were swallowed up by the 15 plus chase group midway through the 2nd (of 5) laps. From here it was about doing my best to put the first part of the race behind and riding smart within the group. The rest of the ride was pretty uneventful and the Brownlees got off the bike with around a 75-second lead.
I started the run not feeling too great. I ran with Yorke (Canada) and Bailie for the first 5 kilometres but then I started to slowly fall off the pace. I did all I could to keep things moving well and told myself to stay relaxed and keep working on what you need to. After a warm 10-kilometre run I crossed the line in 8th position.
The Afterthought
After my race, I was disappointed. Disappointed that the swim, normally my strength let me down. Disappointed that what I worked for wasn't what I got. Disappointed that with hundreds of family, friends and supporters watching back home and Mum and Dad in Glasgow I wasn't able to produce.
Everyone wants best performances on the one-day major championships.
To quote Lisa Curry
'Experience is a hard teacher.
It gives you the test first, and the lesson after'
I'm better for the experience. Ready for the lesson.
I just want to finish off by giving my deepest appreciation to everyone that tweeted, emailed, Facebooked, Instagrammed, wrote a song (yes my mate wrote me a song), texted and called before and after my race.
I got a text from a friend after my race.
I pulled an all-nighter to watch you race and although I'm exhausted today I am extremely proud of you. I know you were aiming for better but for me, to have trained along side you as a 15-year-old to now watching you at Commonwealth games was pretty special
Messages like this helps to put things into perspective.
It was truly humbling to receive such support – YOU GUYS ARE AWESOME!