The Games of the XXXI Olympiad - Done and Dusted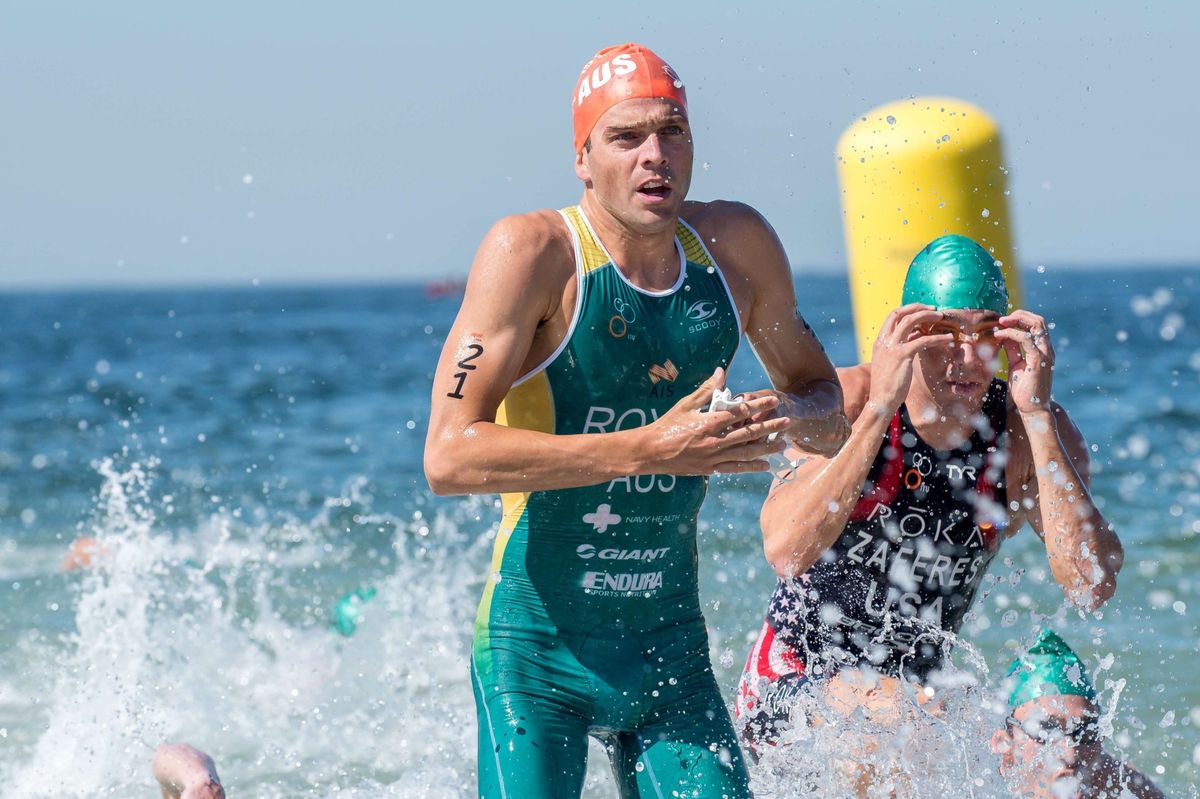 First things first – yes, a top-ten finish… I came in 9th. I definitely had some mixed emotions towards the back end of the race and I guess as athletes we always want more. Part of me believed that I was capable of better. But on the day, I knew that was all I had – there was nothing more I could have given. And ultimately you have to be proud of yourself for that.
I sat down with the guys from Trizone about my pre-Olympic preparation, the challenges of peaking on one day in four years and why Rio wasn't just 'another race'. Here's the short version focusing on my rundown of the race.
Pre-race – the calm before the storm
A week out from race day we arrived in Rio. There were media and AOC commitments to be fulfilled. Then a few days before the race we moved to Ipanema where the course was.
Waking up on the day I felt surprisingly calm for an Olympics. Of course I was still nervous and definitely a little bit more nervous than I would have been for a WTS race. I knew it was the Olympics, but once I got down to the race venue everything was the same as for a WTS race. There was a comforting familiarity about it all. Same officials, the same coaches, the same transition, the same blue carpet… all that sort of stuff. And I remember lining up, before everyone gets called up individually to the start line, and thinking to myself, 'This is just a normal WTS race'. But then when my name was about to be called out, it hit me, "This is it. The Olympic Games. This is it. I'm ready for it. Let's go!"
Not your usual swim leg
Normally in WTS your ITU ranking determines your spot on the pontoon, but in Rio it was picked at random. So the good swimmers were stretched out across the pontoon rather than being bunched up on one side, which meant that it was easier for them to get out well. It was a one lap swim which is not what we usually do and 500m to the first buoy, so after the start the pack sorted itself out fairly quickly. Richard Varga got himself to the front and I was in a good spot along with the usual suspects – the Brownlees, Henri Schoeman, a few of the Russians and a few of the French. By the time we got to the first buoy I could tell that I was in the front split, sitting there quite comfortably after the opening surge.
I remember thinking, 'Hopefully this is fast enough to get rid of some of the good runners like Mola and Murray'. I was a little concerned that they would be able to sit on the tempo that was set. I assume that Varga, who was leading, picked up the pace, because the field got more strung out and that's where it did hurt a little for me. But I was able to stay in control and in touch.
I got up onto the sand, looked around and knew that I was okay. Obviously, especially in ITU racing, you need to be desperate through the transition areas because generally that back end of the swim, the transition and the first part of the bike is where splits happen. A big focus of my race plan was to be prepared for that opening section of the bike and the transitions.
Putting the pedal down… hard
Coming out of T1 I knew that the Brownlees and a couple of the Russians and the French were in front of me, but I didn't know that people like Ryan Baillie and Mario Mola were not far behind. You need to push that first part of the bike, so the Brownlees were absolutely hammering right from the start.
It was hard – the hardest opening 15 minutes of bike I have ever experienced. Sure, we trained for that, but that doesn't mean it's easy. Maybe in hindsight I pushed a bit too hard and never fully recovered come the run. Maybe had I not pushed as hard, it might have been Mario Mola and Rich Murray and a few good runners getting off the bike with us. It's hard to say. But to put it in context, I heard that we rode about 2 minutes quicker than the test event last year. And a minute and a half of that was sliced off in the first two laps of the eight, so it shows how much faster those first two laps were compared to last year.
After the first two laps things settled down and the gap to the chase pack stayed at around a minute to 70 seconds for the next 6 laps. But you can't relax. There were some technical sections after the straight ride along Copacabana Beach and a steep hill. I knew it was crucial to remain in good position in that area because that was the most challenging part and where it would string out a little bit.
And the hill was steep. For those people who like to know numbers, I had a 39:28 as my easiest gear. Even though we definitely never rode the hill easily, I dropped down to 39:28 a couple of times, but most of the time I stayed in 39:25. That's low and I think we averaged 600 – 650w each time we pushed up the hill, which is quite high.
As usual, the Brownlees were the main driving force, but as a group we rolled quite smoothly. It hurt though and it really hurt when I stepped off the bike. But I was thinking, "If I'm hurting then the other 12 or 13 guys in the lead group are hurting too."
Running out of gas
I came out of T1 with Alistair Brownlee and came out of T2 only 3 seconds behind him. But it hurt starting the run and I knew I was in trouble. The Brownlees and the French guy, Vincent Luis, cleared out. I was running with Henri Schoeman and Marten Van Riel (Belgium) but just couldn't sustain the pace that they put on after a kilometre. I thought to myself, 'Let's settle into a pace that I know I can sustain a bit better and hope that they've gone out a bit too hard.' As it turned out, that wasn't the case.
The run that I put together, well, I know I'm capable of something a bit better, but at the same time I know that was the best I had on the day. The bike was very demanding and took it toll by the run. We were training to be able to maintain a high intensity run off the bike, but I just wasn't able to put it together exactly how I wanted
Kudos and thanks
Congratulations to the Brownlees. They have genuinely changed the way the sport is raced. In my opinion and that of many other past and current ITU athletes Alistair and Jonathen are the best that we've ever seen and probably will see in a long time. They've lifted the bar again in 2016.
And a special mention to Henri Schoeman, the South African. I think he's been knocking on the door for a WTS podium for a while now and now he's got third at the Olympic Games, quite amazing!
Closer to home, a big thanks must go to both Tyler, Ryan and of course Jamie, who was the man behind the scenes getting us to the start line in the best possible shape. I was pushed to new limits with Ryan and Tyler and we were able to have a good laugh with and at each other during it – they both had races to be proud of and also left them with a desire for more.
So there it is – the Games of the XXXI Olympiad done. One final word of appreciation – to you – for following me and supporting and encouraging me along the way – it truly was humbling! 2016 Rio Olympian… that's pretty cool!
Until next time, be well!
Bugs