On the improve in Hamburg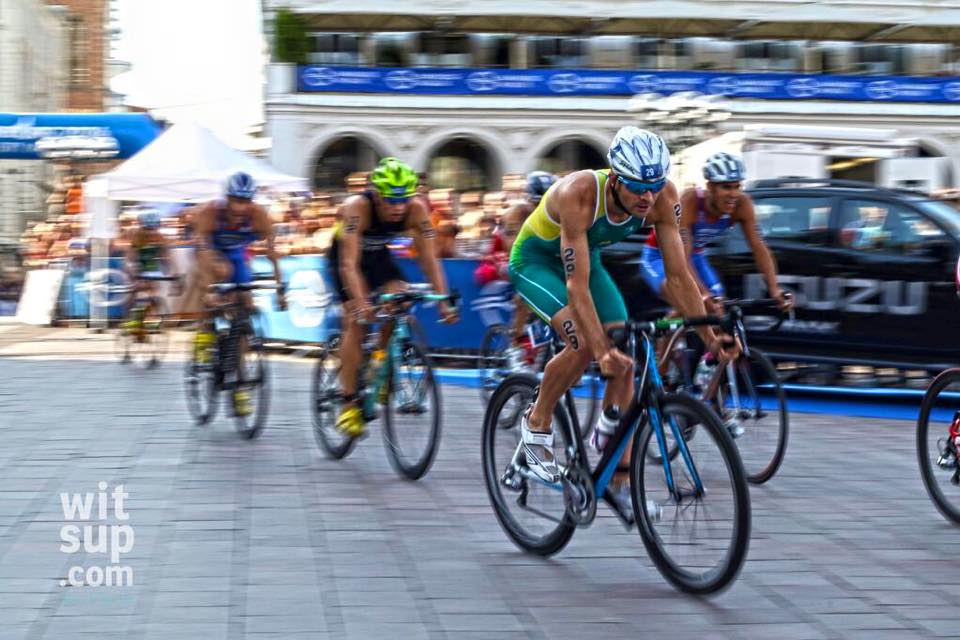 I say it every year but Hamburg would provide the most passionate fans on the ITU circuit – so crazy that I didn't even hear the bell to signify the last lap on the bike. Along with the crazy fans, Hamburg provides a nice course with a non wetsuit, freshwater swim, flat but technical bike and a run that isn't just an out and back – For those reason Hamburg would go down as the most exciting race on the WTS circuit – at least in my opinion.
It felt like an eternity since the last ITU race in London and even (much) longer since I've had an ITU result that I could be pleased with. After resting my ankle/foot post London for a few weeks I was able to get 3 good weeks of uninterrupted running in the lead up to Hamburg. For the first time this year I entered a race with a bit of confidence in my preparation.
The swim in Hamburg is a little different to others on the circuit as the turning buoys are only 260m from the start, with a tight 180 turn and then a straight line swim back past the start pontoon and exiting a few hundred metres later. Because of this athletes always tend to panic about being in a good position at the first buoys but then tend to forget that there is still 500m of straight-line swimming left. Don't get me wrong; it is essential to be in good position at the first buoy…. But at what cost? I had an ok start getting to the first buoys in 15th-20th place but feeling controlled and relaxed. Once I turned and headed down the long straight to the swim exit I was swimming through a lot of athletes who obviously went out far too hard – eventually exiting the water in 9th but on the lead guys feet.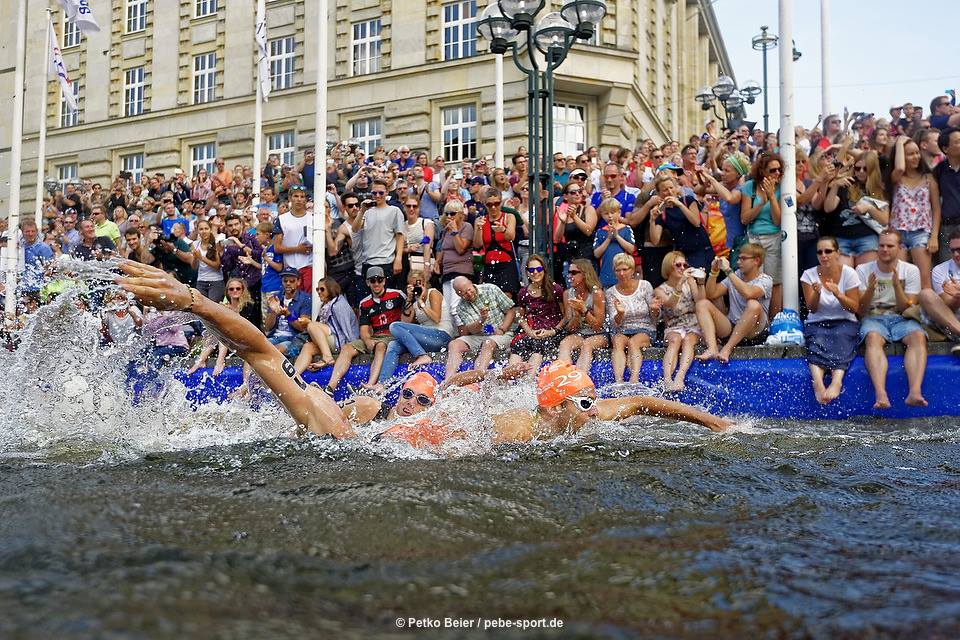 The first few kilometres on the bike are crucial in establishing a break after the swim. If you soft-pedal for the smallest amount of time then that creates hesitation with in the group, which is not what you want! Our group of 11 were rolling strong from the beginning and everyone was building confidence in the fact that our lead was increasing each lap. It was a hard ride but everyone in the lead group was rewarded with their efforts with a handy 45 seconds over some very strong runners behind.
Starting the run I honestly wasn't sure how it would go. I had confidence in the fact that I had some good weeks of running, but still in the back of my mind I was wondering if it was enough..I knew the fact that we had ridden hard would mean it wouldn't be a super fast run (for the lead group), so I set about not going out too hard and run off some athletes around me. After 1km Gomez and Luis had cleared out and I was running in 3rd, 4th and 5th with Conix (France) and Schoeman (South Africa). After the second turn around (around 1800m in) I was feeling ok at this pace but I could see that Mario Mola was absolutely flying from the chase pack – I knew that if we continued at this pace then we stood no chance of staying away from Mario – so I decided to take the lead and try and increase the pace. It wasn't enough tho as Mario stormed past for the fastest 5km (4.92km to be precise) split in ITU history with a 13:55. I couldn't hang on to Conix over the last kilometre, as he took 4th with myself 5th in a sprint with Schoeman for 5th and 6th.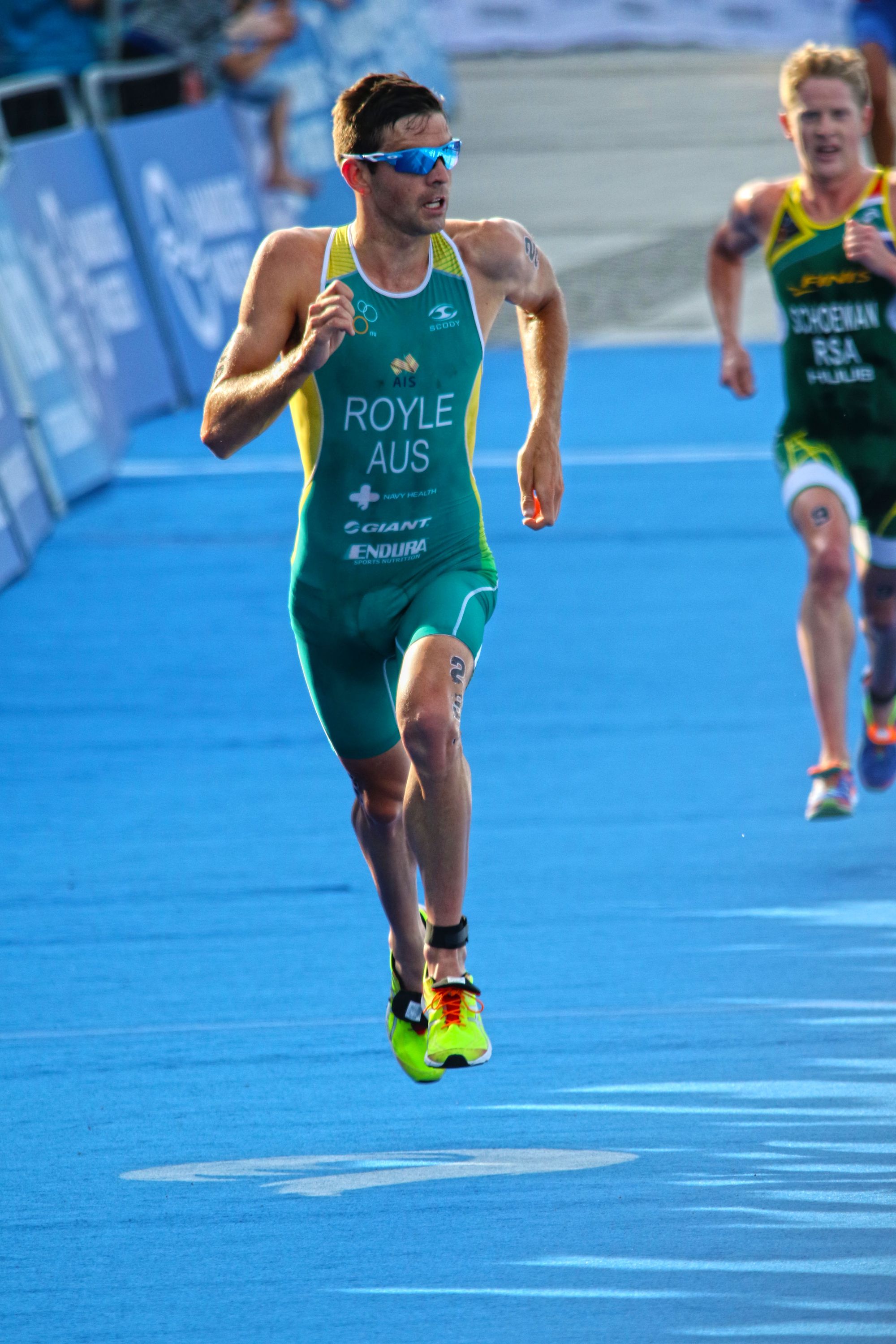 I was pleased with my results and it has given me confidence in my prep as we lead into the Rio Olympic test event in 2 weeks time.
Thanks everyone for the messages and kind words over the weekend.