Something from nothing in London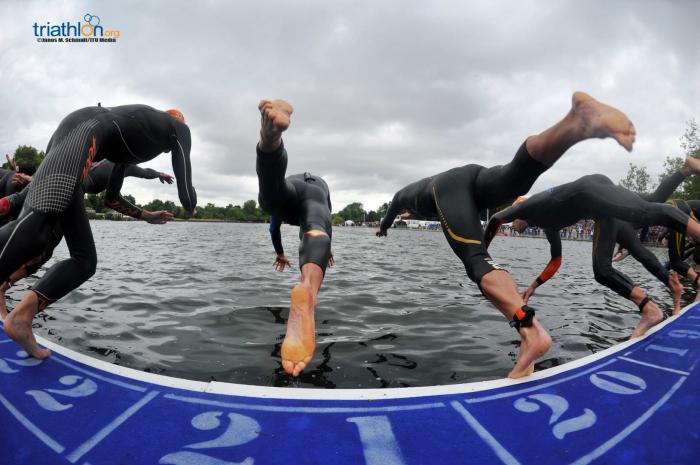 The last few weeks have been a bit of a frustrating time with a pesky foot that has been causing me some issues. More irritating than anything and as London drew closer my chances of toeing the start line grew slimmer.
With consultation from the Physio and the Doc I was able to run as long as my foot was cooperating and not giving me too much grief during the race.
I felt comfortable in the swim and could tell that I was sitting in the top handful going around the first turning buoy. I was able to slot in behind Alistair Brownlee for the rest of the swim leg and exit the water in 5ᵗʰ position.
I knew with the lack of running over the past month that my only option was to ride hard and hope for a motivated group on the bike to keep the chasers at bay.
When I saw that my training partner and countryman Ryan Bailie was in the lead group I committed to riding hard which was beneficial to both of us. Our lead group of 18 were able to put 45 vital seconds on the chasers.
When I started the run I couldn't feel my feet at all – It was a pretty cold day in London so its pretty normal to start the run with numb feet for the first 5 minutes or so. Second lap on the run I could start to feel the foot a little but I was already past the 3-kilometre mark and it wasn't too bad so I decided to push on.
I finished 23rd in London which is far from a good result, but when just 72 hours prior I was given a slim to nil chance of racing then I cant complain too much.
Now with 6 weeks until Hamburg and 8 weeks until the Rio Olympic test event I have been able to give the foot a bit of time to rest before hopefully returning to running soon.
Cheers,
Bugs